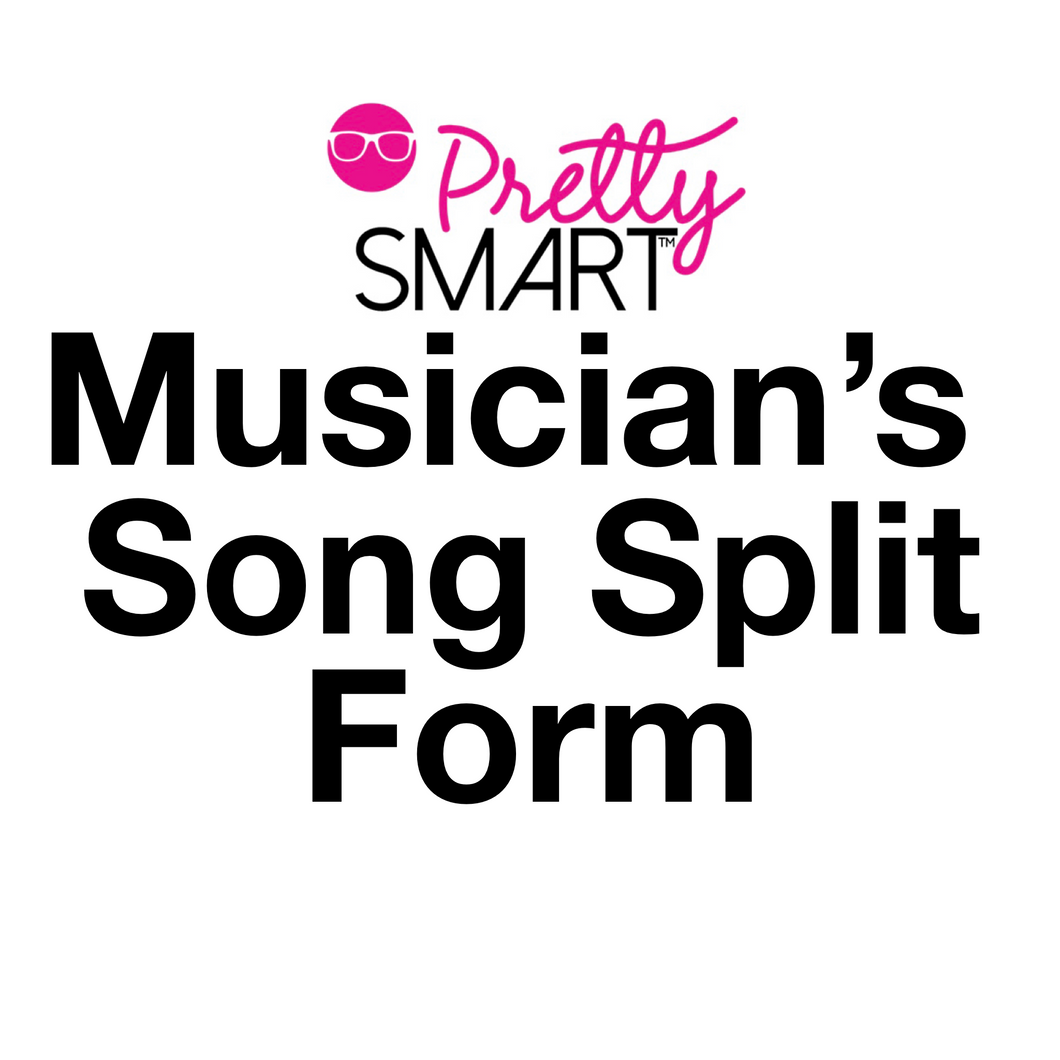 Musician's Song Split Form
Regular price $79.99 $49.99 Sale
One (1) Editable Song Split Form with Explanation + Music Publishing Tips 
Are you getting paid for your music? Not using this form may be why! Before letting the world hear what you've created, you've got to get down to business And paperwork! Protect your rights with the  PrettySMART Music Song Split Form. Customizable for your brand and business it includes info current music industry trends and a breakdown on how the form works! 
With this simple agreement, you and your co-writers can avoid any ambiguity when the music royalties start rolling in.
There's no music business without using the song split form.
Did you create the song alone? Or did you collaborate with other writers, musicians or producers? Details matter when it comes to how you'll get paid for your work.
Here's the deal.
It takes a lot of paperwork, phone calls and emails to get the correct information registered.
Until the song split information is registered and verified, the labels, publishers, licensors and any other third-party using your song hold the money until the conflict is cleared up.
Which means you don't see any money.
Note that the contracts and forms are for reference purposes. You should consult with a licensed attorney in your state for a full understanding of your legal and equitable rights.
PrettySMART  ©️ 2020